Precise pneumatic fertiliser spreader
A new level of fertiliser spreading technology:
Impact meets precision, even for fertiliser with difficult flight qualities: that's the advantage of RAUCH's pneumatic fertiliser spreader. AERO was designed for use where maximum precision, super economic efficiency and high impact are front and centre.
AERO even allows quantity dosing for every partial width, which means a variable application rate for small spaces. Precise fertilisation of different sections takes it to the next level.
Reap the benefits of AERO!
Precise fertilisation, even with mixed fertilisers and those with difficult flight qualities such as ammonium sulphate or urea
Accurate boundary spreading means 100% fertiliser right to the last row without losing it on the way there
No matter the weather – AERO spreads precisely, even in windy conditions
Efficiently spread manure to every corner without doubling up, ideal connection in headlands
Model variants AERO 32.1
| | |
| --- | --- |
| AERO 32.1 | 24 m | Pneumatic fertilizer spreader with 24 m working width |
| AERO 32.1 | 27 m | Pneumatic fertilizer spreader with 27 m working width |
| AERO 32.1 | 28 m | Pneumatic fertilizer spreader with 28 m working width |
| AERO 32.1 | 30 m | Pneumatic fertilizer spreader with 30 m working width |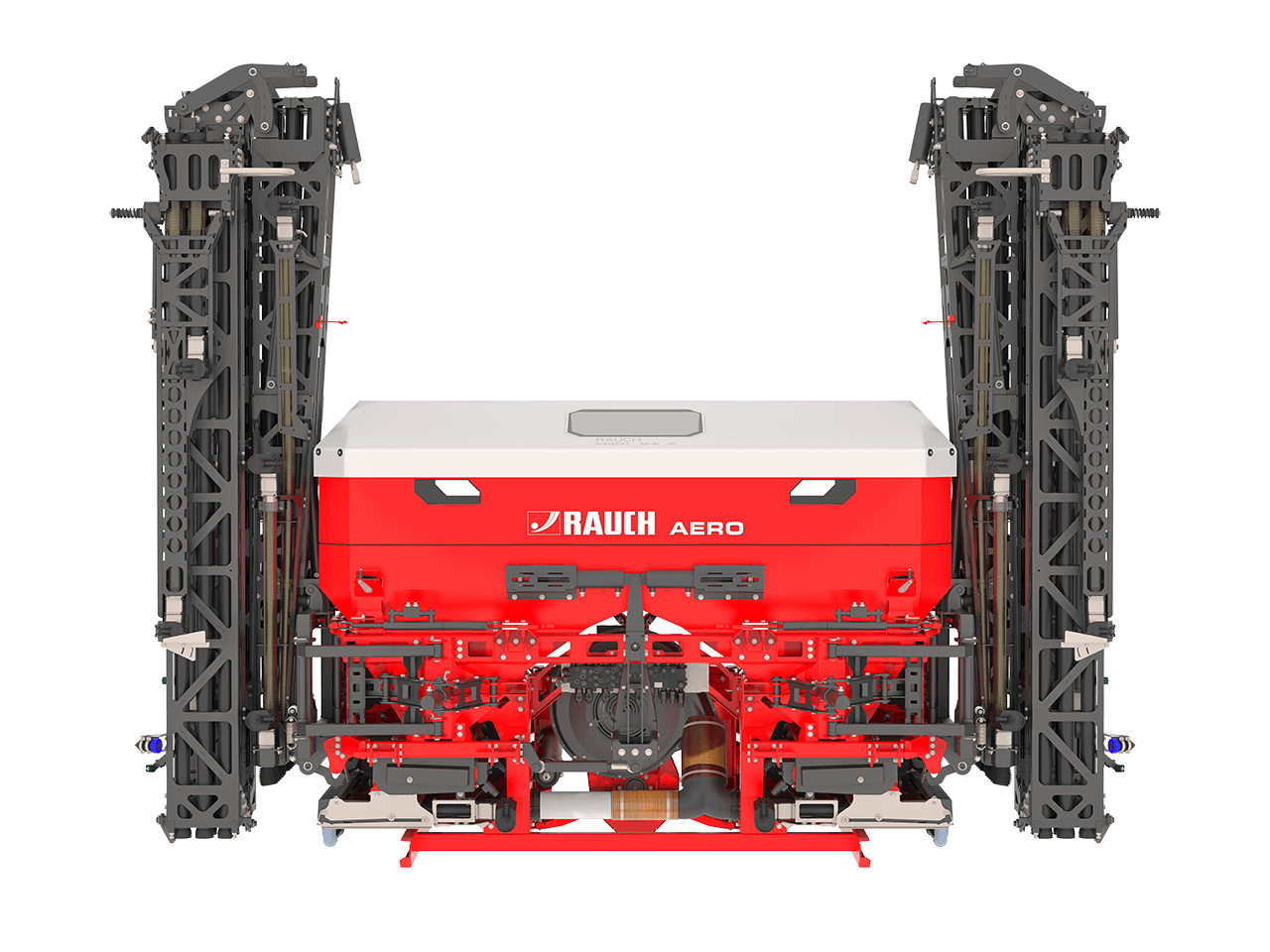 Benefits
ISOBUS

Synergien nutzen - Effizienz steigern

Innovative RAUCH ISOBUS technology for the ISOBUS fertiliser spreader allows you to use your existing and familiar ISOBUS control panels from a wide range of suppliers and machines.

MultiRate 4

[Translate to English:]

The innovative technology of the new hydraulically driven MultiRate metering units allows a separate spread rate for each of the six boom sections. This allows application maps with an even more precise application rate.

100 Hz weighing system

Automation, innovation and precision

The QUANTRON-E2 control terminal, in conjunction with the RAUCH weighing system, checks the application rate 100 times a second while driving. Scattering errors caused by varying flow properties of the grit or changes in speed are detected immediately and corrected automatically once every second.





Without the need for a manual calibration test, the 100 Hz weighing technology automatically optimises the quantity to be dispensed, making a decisive contribution towards greater economy and ecology in the application of valuable fertiliser granules.

When the grit is being scattered, the intelligent electronics automatically record all data and automatically ensure error-free documentation. The remaining quantity is displayed continuously.





The low centre of gravity of the AXIS M 20.2 W and 30.2 W as well as their particularly low dead weight also make it possible to use low-power tractors problem-free.
Accessories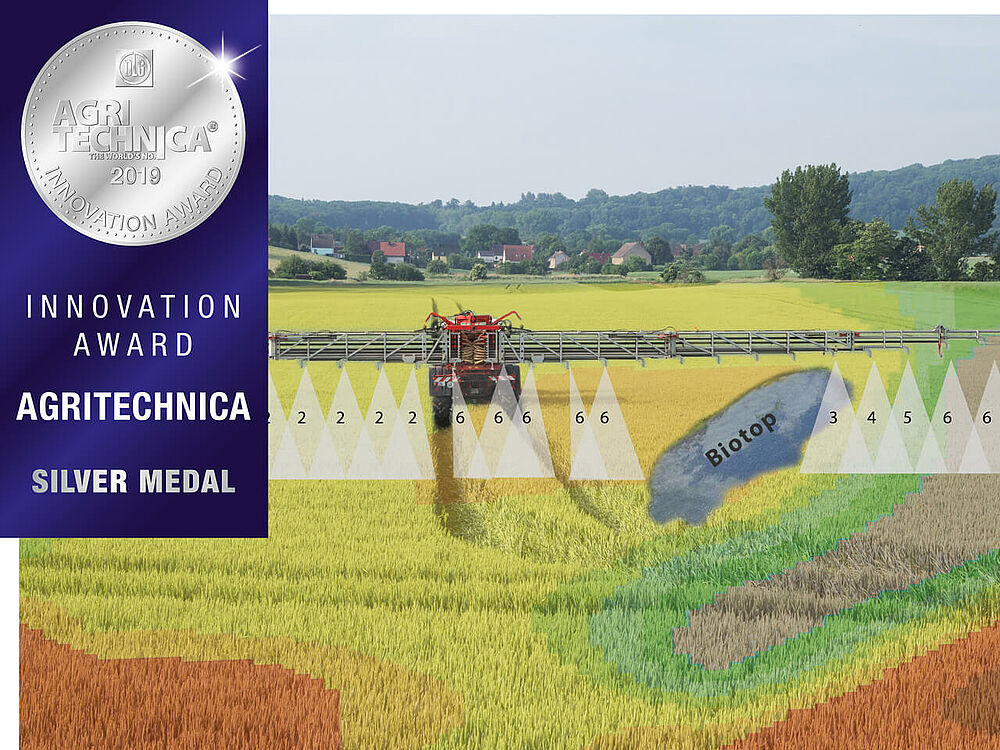 MultiRate
The MultiRate metering system for pneumatic fertiliser spreaders is the first metering and distribution system worldwide for providing exact plant nutrition over small areas. MultiRate allows a total of 30 spreading sections to be switched on an off individually.
The application rate can be individually regulated in parallel for each section. This allows fertiliser savings of up to 23% and achieves significant yield improvements.
More information about MultiRate can be found in the press release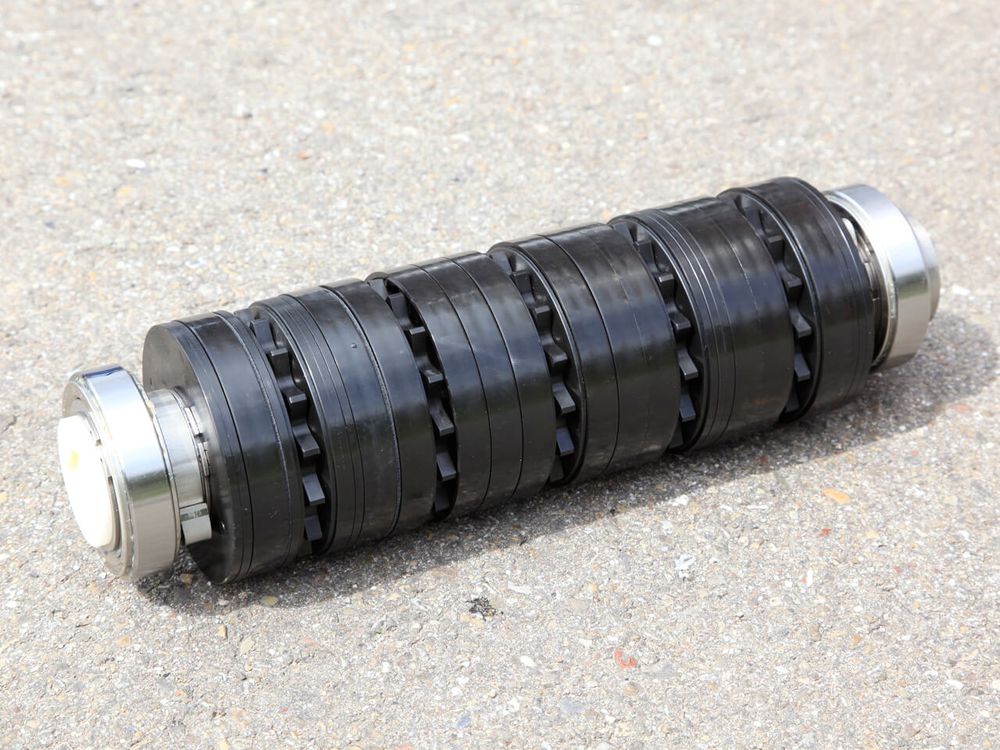 Fine metering shafts
With the fine metering shafts (option), very small quantities of slug pellets or fine seeds can be precisely distributed.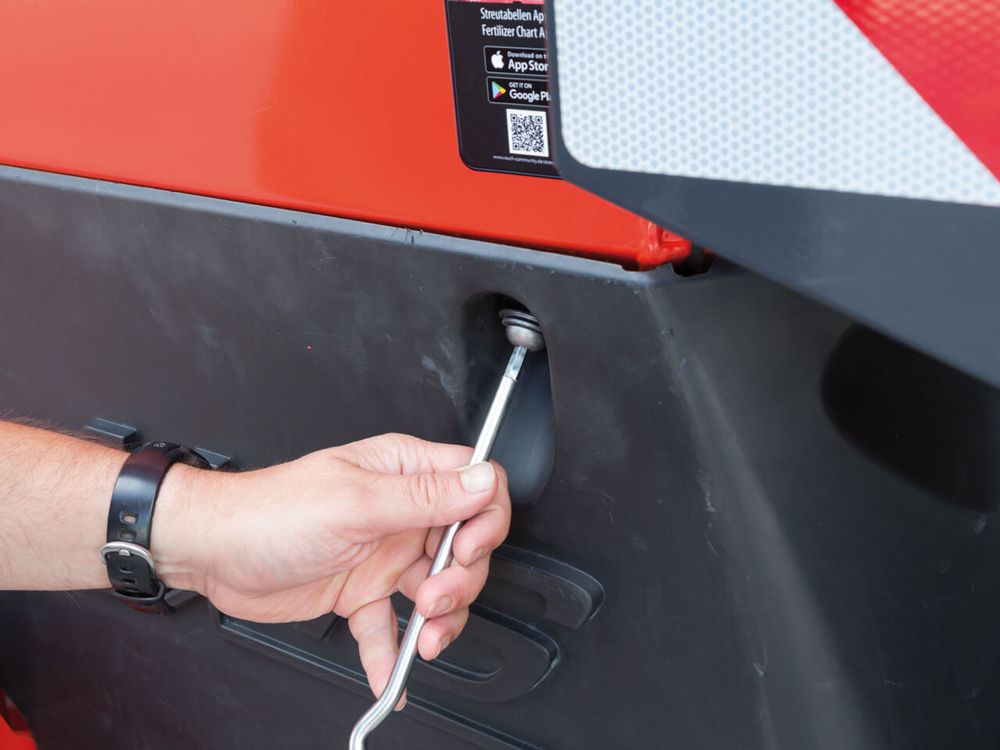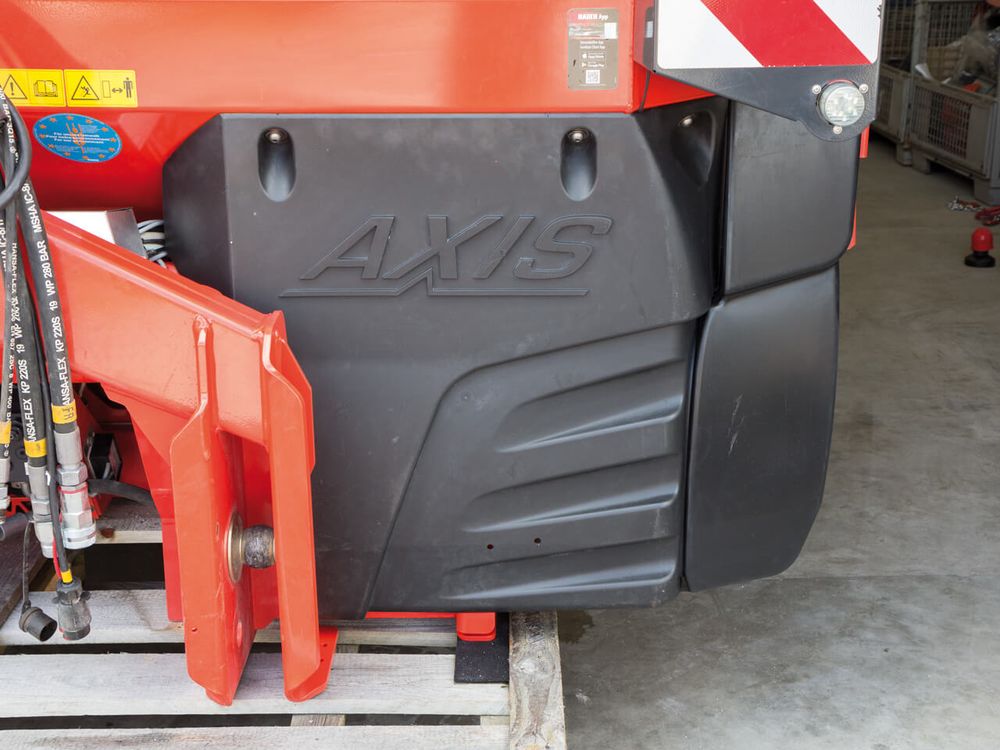 Dirt deflector with quick release fastener
A practical idea makes it all the way to series production. With the assembling tool located on the spreader, the three attachment points of the mud flaps can be released quickly and easily with a quarter turn. So cleaning the machine quickly and carefully is a snap.
Technical data and equipment
Model variant
AERO 32.1 | 24 m
AERO 32.1 | 27 m
AERO 32.1 | 28 m
AERO 32.1 | 30 m
Basic machine
Working width [ m ]
24 – 30
24 – 30
24 – 30
24 – 30
Hopper volume [ l ]
1,900
1,900
1,900
1,900
Max. capacity [ kg ]
3,200
3,200
3,200
3,200
Container size [ cm ]
280 x 130
280 x 130
280 x 130
280 x 130
Filling height [ cm ]
140
140
140
140
Filling width [ cm ]
270
270
270
270
Empty weight [ kg ]
1,990
1,990
1,990
1,990
Tractor attachment
Three-point category III/IV
Three-point category III/IV
Three-point category III/IV
Three-point category III/IV
Drive
H drive: Hydraulic demand 65 l/min.
H drive: Hydraulic demand 65 l/min.
H drive: Hydraulic demand 65 l/min.
H drive: Hydraulic demand 65 l/min.
Metering
Slide actuation/quantity regulation
Quantity regulation via metering rollers
Quantity regulation via metering rollers
Quantity regulation via metering rollers
Quantity regulation via metering rollers
W remaining quantity scales
Yes
Yes
Yes
Yes
Electronics
ISOBUS electronics with job computer
ISOBUS electronics with job computer
ISOBUS electronics with job computer
ISOBUS electronics with job computer
Section control
4-fold partial width controller
4-fold partial width controller
4-fold partial width controller
4-fold partial width controller
Limited border spreading
Limited border spreading with fixed working width
Limited border spreading with fixed working width
Limited border spreading with fixed working width
Limited border spreading with fixed working width
Innovative Fertiliser spreader
– This might also be of interest to you